Las Vegas Kitchen Backsplash Water Jet Cut Marble Mosaic Tile LX-M-092
Las Vegas Art Mosaic, brings you excitement and triumph in fast rotating. Enjoy a sleepless night in Las Vegas, a city combining both paradise and hell. Feel endless desire in its deserts and grasslands.
Perfect for kitchen Backsplash or bathroom floors and wall tile installations
Finish:Polished
Sheet Size:12″x12″
Carefully Selected; Consistent in size and finish
Product  Features
Las Vegas Art Mosaic, brings you excitement and triumph in fast rotating. Enjoy a sleepless night in Las Vegas, a city combining both paradise and hell. Feel endless desire in its deserts and grasslands.
Seamless design. It requires a very strict and precise cutting process to achieve such a paving effect.
Design Inspiration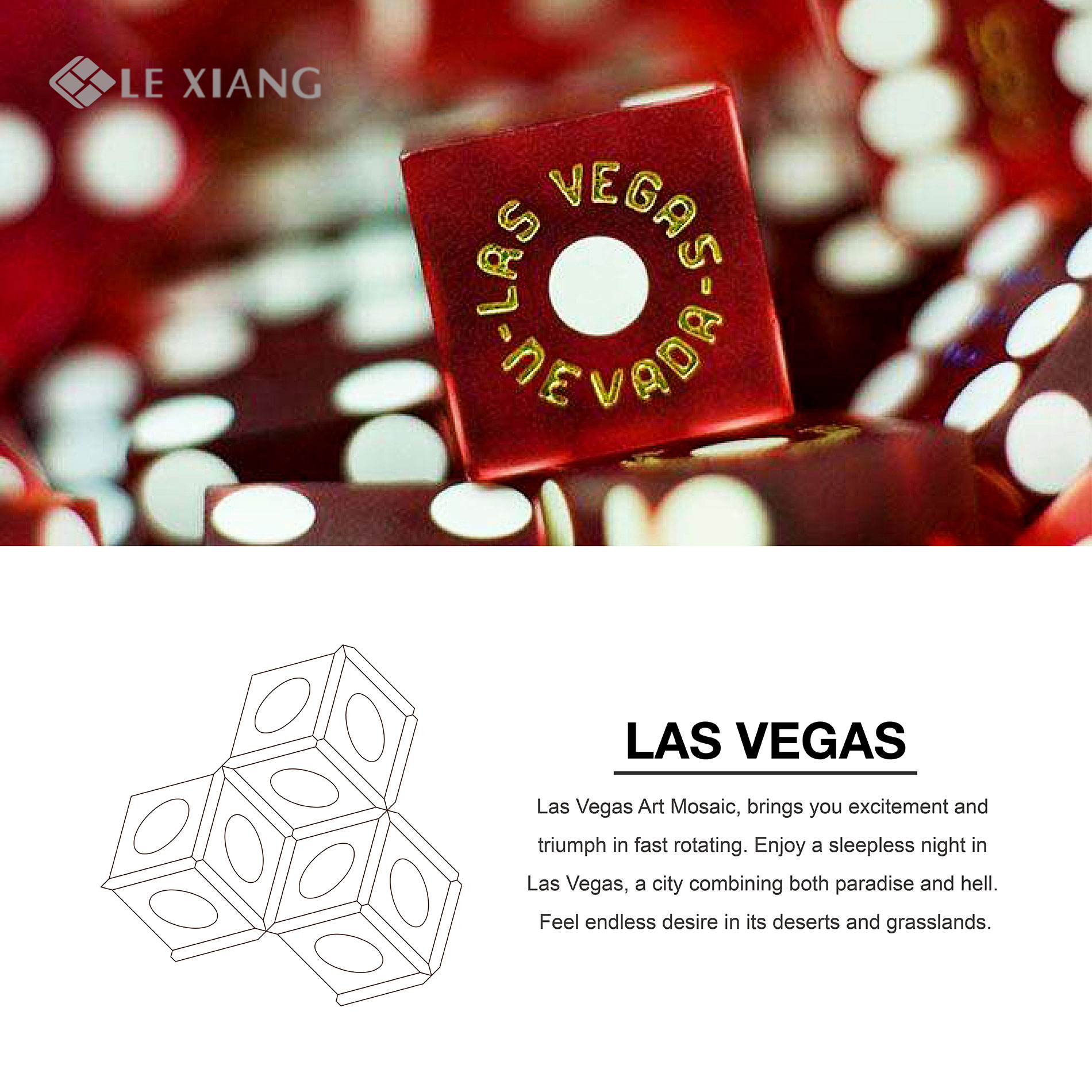 Colorway One
Material : Himalaya White & Milano Gray & Antique Mirror
Sheet Size : 12″x12″
Thickness : 10mm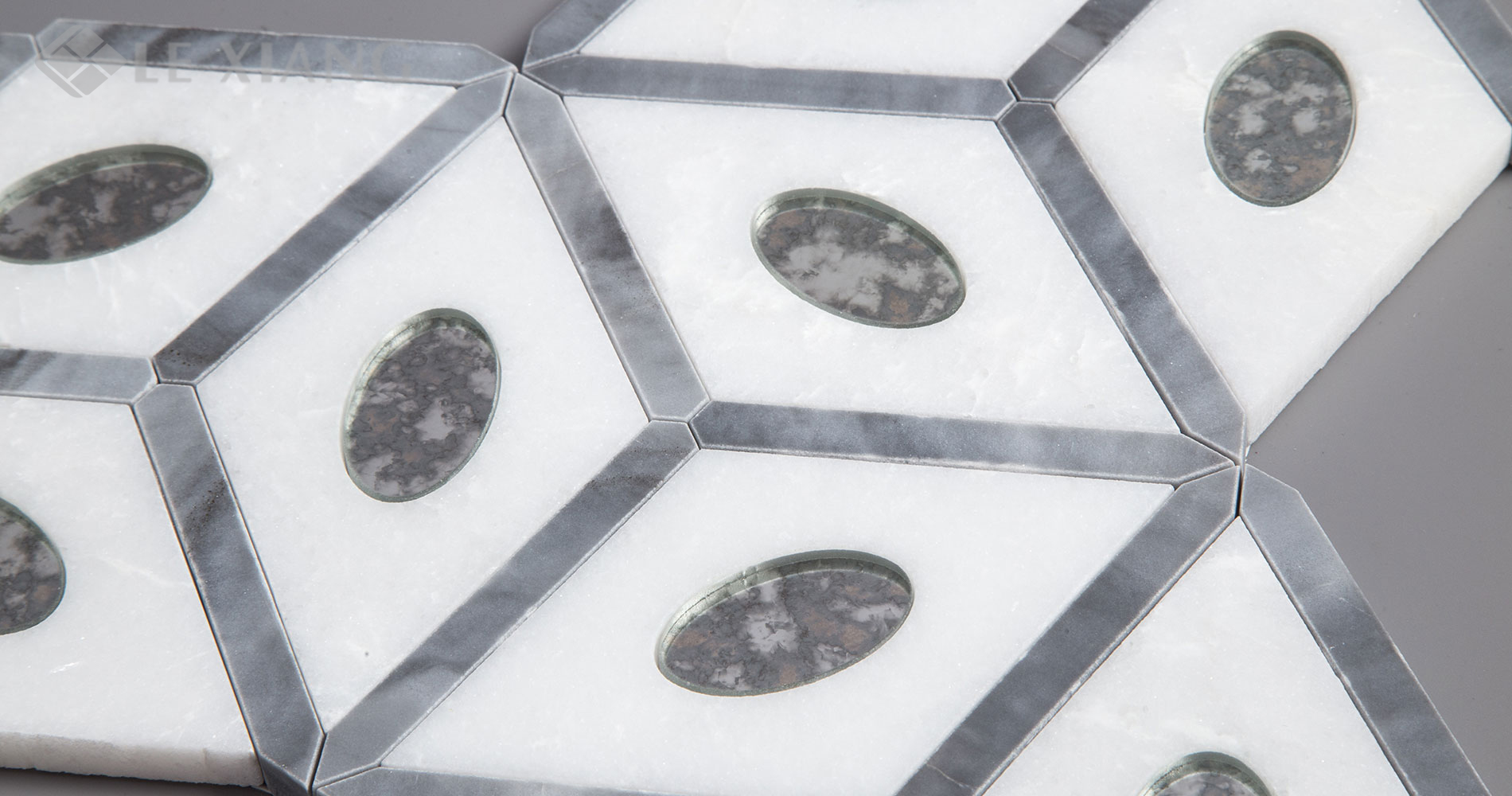 Available Finish : Polished/Honed
Application
Residential: All interior surfaces, including bathroom walls / floors, shower walls/floors, kitchen backsplashes, general flooring and exterior patios and walls.
Commercial: Interior and exterior walls and interior flooring.